Electric Bike Conversion Kits
If you want a motorized bicycle, and you don't want to purchase one outright, then there are many different electric bike kits available to allow you to convert your conventional bicycle into a motorized e-bike.
If you already know that you'd like to purchase a kit, then please read on for our top picks of the 'Best ebike conversion kits'. However, if you need to know more about kits- and some of the important terminology to be aware of before selecting one – then have a look at 'What you need to know before buying an ebike conversion kit'.
Best e-bike conversion kits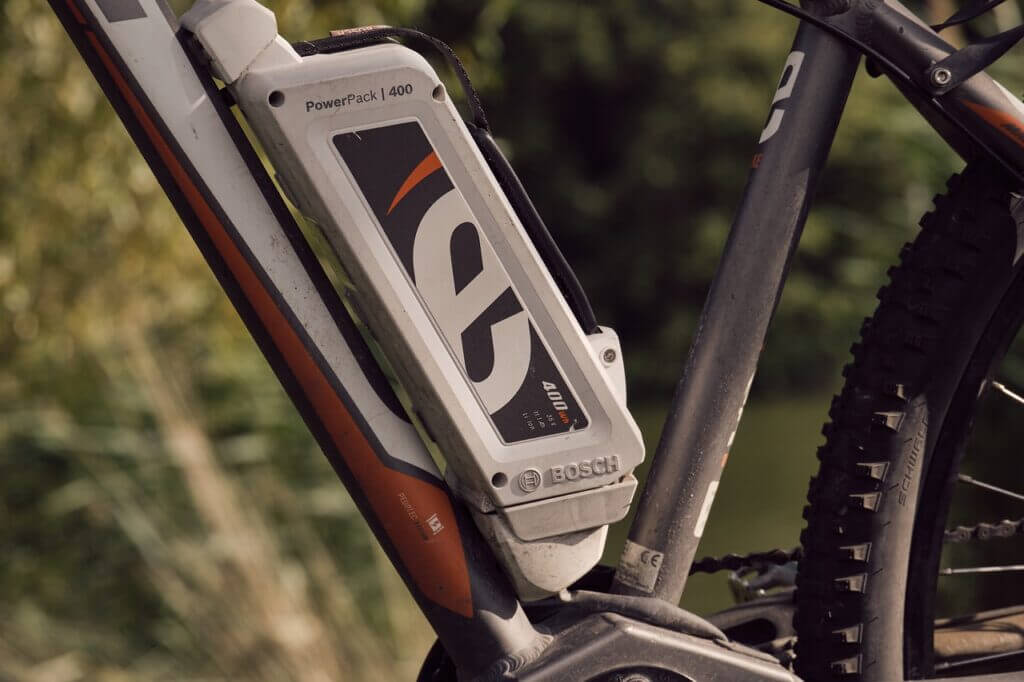 We've researched some of the most popular ebike conversion kits that are for sale on Amazon. Here are the top picks according to consumer ratings.
Need more power for your bike? Before shopping for a brand new e-bike, consider getting a conversion kit instead and you'd be amazed at what your old but modified bike can do. 
What is an electronic bike conversion kit?
Essentially, an Electronic Bike Conversion Kit (or e-bike kit) is a device that allows you to convert your existing regular bicycle into an e-bike. The conversion kit uses the power of electricity and battery cells to provide assistance when pedalling, allowing for easier riding on hilly terrain or in traffic. It also helps reduce fatigue by providing continuous support, especially during long rides.
How does it work?
The e-bike conversion kit converts your regular bicycle into an e-bike using two different types of batteries: lead-acid and lithium-ion. Both are rechargeable so there's no need to worry about replacing them once they run out of juice. When you pedal, the motor turns the rear wheel via the chain drive mechanism. You will feel this difference immediately because the motor provides extra torque which makes cycling much more comfortable than just peddling alone.
What we have here is a list of the best e-bike conversion kits in the market today. These kits are rated according to their power, ease of installation, and overall functionalities. While browsing this list, you will find that some e-bike conversion kits have a lower power output but reach the same speeds as a bike that's modified with a higher-spec kit — this is natural as speeds can vary depending on weather conditions, inclines, and terrain condition.
Bafang DIY Mid Motor

TongSheng 36V/48V 500W

E-bikeling 48V 1200W

o Mid-drive
o 1000W of power
o Large capacity battery
o Universally compatible
o Bluetooth LCD

o Mid-drive
o Universally compatible
o LCD display
o Sufficiently powerful
o 3 drive modes

o Hub motor
o Front and rear wheel compatible
o Thumb or twist throttles
o Designed for fat bikes


Powerful and effortless to use at 1000W
Great for hill terrains

Lighter than Bafang
Great for all kinds of riding

Easy to install
Great on hills
So many options for customization

Installation can be a bit of a challenge

The speed sensor can be quirky
Bafang DIY E-Bike Conversion Motor Kit with LCD Display, Battery, and Charger (36V/48V 500W BBS02B)
This mid-drive electric bike conversion kit includes everything needed to convert your existing mountain bike into an e-bike. Designed to take on the stresses of daily commutes and terrain riding, Bafang's mid-drive motor boasts of using only high-grade components that promise not to fail under normal use conditions. It features a powerful brushless DC motor that delivers up to 50% more power than most other motors available at this price point. The mid-drive motor kit is designed to fit a standard 68-73mm bottom bracket, making it compatible with a wide variety of bikes including fat bikes, traditional mountain bikes, and road bikes.
The kit comes complete with a brake sensor, thumb throttle, chainring wheel, crank, 36V 15.6A/17.5Ah battery and compatible charger (or a 48V 12A/17.5Ah battery and charger), speed sensor and magnets, 1T4 wire, nuts, and a headlight. There are also several options for an LCD display at varying price points. 
Features

Pros

Cons

o Mid-drive
o 500W motor
o Designed to fit a standard 68-73mm bottom bracket
o Optional LCD
o 3 riding modes

o Complete kit
o More powerful than other kits at a similar price point
o Various LCD options

o Can be a little challenging to install
Bafang Brushless Hub Motor Rear Wheel / 7 Speed Freewheel Ebike Conversion Kit with Battery (48V 500W 750W)
The second BAFANG on our list is a rear-wheel e-bike conversion kit that promises extra power and riding comfort to commuting bikes, touring bikes, mountain bikes, and the likes. With a rated power of 500W, it can help you reach speeds of up to 24-25 mph at 470 RPM! One of the awesome things about this BAFANG rear wheel conversion motor is that it allows the rider to switch between two riding modes so you can still use your bike for exercising.
This model is available with different types of LCDs and batteries are shipped separately from the motor so you might have to wait a bit before you can start working on converting your bike. The reviews are mostly favorable though largely thanks to the excellent after-sales service. Although the manufacturer promises easy conversion that would take an hour max, be ready to use your mechanical skills as some bikes would require you to make modifications to attach the kit. 
Bafang DIY Mid Motor Ebike Conversion Kit with Large Capacity Lithium Battery( BBSHD BBS03 48/52V 1000W )
This BAFANG mid-drive 1000W ebike conversion is a complete set that includes a mid-drive motor with both of 48V and 52V batteries, brake lever or brake sensors for hydraulic brakes, thumb throttle, chainring wheel, crank, and an LCD display. The latest version of the LCD comes with bluetooth functionality which is great for looking at diagnostics! Universally compatible, it can be used with fat bikes, mountain bikes, road bikes, and even commuter bikes. Moreover, the kit is designed to fit JIS standards 68-73mm,100mm, and 120mm bottom brackets. 
The most impressive feature of this highly-improved version of the BAFANG mid-drive conversion kit is its power. With 1000W, minimal pedalling effort is needed to achieve 42mph under normal conditions on a fairly level road or terrain. You have to be careful though — with that much power on the road, accidents are more likely. Similar to other Bafang kits, this one is fairly easy to install but you'd need to lean into your mechanical knowledge or watch a lot of online video tutorials.
E-bikeling 48V 1200W Front & Rear Wheel Waterproof  Ebike Conversion Kit
The Ebikeling hub motor ebike conversion kit is a powerhouse with a rated power of 1200W. Available in several configurations, riders can choose between a front-wheel hub and rear-wheel hub and thumb or twist throttles. Whichever you choose, the kit will come with an LCD display. The kit includes all the components you could need for installation: the wheel hub motor, controller, LC display, throttle, brake levers, pedal-assist system, torque arm, and cable ties. However, keep in mind that the battery is not included.
Incredibly well-made, the kit is relatively easy to install — just install it to your wheel. Some filing might be needed for the steel forks though if the axle does not fit into the slightly larger dropout. Riders who have used this conversion kit love its power and ease of customization, praising its performance in hilly terrains.
 

Features

The good

The bad

 

  Front & Rear Wheel Waterproof  Ebike Conversion Kit

 

 

o   Hub motor

o   Can be used in front or rear wheel

o   1200W motor

o   Designed for fat bikes

 

 

o   Easy to install

o   Powerful motor

o   So many options for customization

 

 

o   Battery not included
NB Power 2V 2000W Rear Wheel Electric Bike Kit 
At 2000W, the NB Power rear-wheel ebike conversion kit can make even heavy bikes and heavy riders fly. The kit comes with a 72V 2000W rear hub motor with a rear dropout of 135mm, double-wall alloy rims, a multifunction display, a mosfets Sine wave controller, and 7-speed gears. Easy to hook up and works with various battery packs but you have to do the math on which works best for the usage you have in mind.
Powerful yet versatile, this kit can be fitted into mountain bikes, road bikes, commuter bikes, etc. Some riders have used this with an old bike frame even so it's a great thing to consider if you are thinking of doing an upgrade/restoration job.
 

Features

The good

The bad

 

 

 

o   Hub motor

o   2000W motor

o   7-speed gears

 

o   Great for heavy bikes

o   Powerful motor

 

 

o   Battery not included
NB Power 48V 750W Electric Bike Fat Tire Conversion Kit
If you are looking for something with enough power for daily commutes and weekly leisurely rides, this rear-wheel ebike conversion kit for fat bikes can transform your trusty old ride into an exciting transport option. With a 48V 750W motor, you'd be able to reach a max speed of 37mph speed given the right conditions. And even if it doesn't get to that, this conversion kit is still powerful enough to give you a speedy and comfortable ride.
The all-in-one kit includes the motor, controller, battery, the necessary cable connectors, and 48v 13ah battery with charger. It also comes with an LCD display that shows the speed, range, current, voltage, amp, watts, time, 5 pas levers, and cruise switch. Designed for fork distances of 170-175mm, the hub can be used either on the rear or front wheel as long as it meets the required fork distance. 
TongSheng 36V/48V 500W Torque Sensored DIY Ebike Conversion Kit with Display and Battery
Though lighter and with lower power output than the two other Bafangs on the list, this TongSheng 500W torque sensor ebike motor conversion kit is more than capable. The mid-drive kit fits most bikes with a 68-73mm bottom bracket and has three riding modes ( Pedal Assist, Pedaling Bicycle, Pure Power) to choose from for the ultimate usability. So whether you need a lot of power for long rides or want to use the bike for exercise, your converted ebike is still going to do its job.
Available with or without a battery, the kit is ready to install and has done a great job transforming old bikes. Like with most kits, you might have to make a few changes to the bike in order to mount the kit perfectly. There were also some issues regarding the speed sensor upon installation but according to users, this was quickly resolved.
L-faster 24V36V 450W Bike Conversion Kit for Disc Brake Rotor Left Side Mounting Bicycle Motor Kit with Thumb Throttle
If you are shopping for something specific, this side mount conversion kit by L-faster is designed for bikes with a 44m brake rotor. Available as thumb throttle kit and a twist throttle kit, both sets come with a 24V/36V 450W brush motor with freewheel mechanism, chain, customized sprocket, a motor controller, and a mounting plate with bolts. 
When installing, you'd have to modify your bike's brake rotor to the customized sprocket of the kit. Most users were able to install the kit without a hitch and are happy with the power output and ease of use.
Ubrand 48V 1500W 24 Front Wheel Electric Bicycle Conversion Motor Kit with Brushless Gearless Hub Motor 
This front wheel, thumb throttle ebike conversion kit by Ubrand boasts of 1500W of power that's capable of turning your old bike into a fast new mode of transport. It is a great value for money but there are a few things to keep in mind before purchasing this kit: The opening of the front fork is 100mm and this would work only with bikes with the same fork dimensions. It is quite easy to install but then again, pay attention to the specific dimensions in the product description if you want to keep the installation process simple.
Bafang 48V 500W Rear Wheel Hub Motor Electric Bike Conversion Kit
We are rounding up this list with a number from Bafang. This rear-wheel e-bike conversion kit is designed for bicycles with a rear drop out size of 128-148mm, making it quite versatile. It is best paired with commuter bikes and touring bikes but also do well with other types of bicycles. The set comes with a rear wheel, 500W motor, a controller, brake level or brake sensor for hydraulic brake levers, thumb throttle, a controller case, cables, extensions, and an optional LCD display (optional). It is also bundled up with a LED light and you can choose to purchase with a battery and charger.
This kit doesn't come with a brake sensor but can be easily fitted with one. Performance-wise, it is impressive in terms of reliability and power although setting it up will require a bit of mechanical knowledge. 
 

Features

The good

The bad

 

  Wheel Hub Motor Electric Bike Conversion Kit

 

 

o   Hub motor

o   500W motor

o   Optional LCD

o   Can be bundled with battery

 

 

o   Versatile and can be fitted to a wide range of bikes

o   Reliable

 

Some mechanical knowledge needed to install the kit